Finally! Unbranded M6 Samples.
Due to the rising popularity of the M6 Shared Postcard System, I've printed a run of these beauties you can use for prospecting. They're printed on beautiful UV gloss cardstock, just like your finished cards will be. 
Put them into the hands of your prospects and watch their eyes light up at the finish & quality.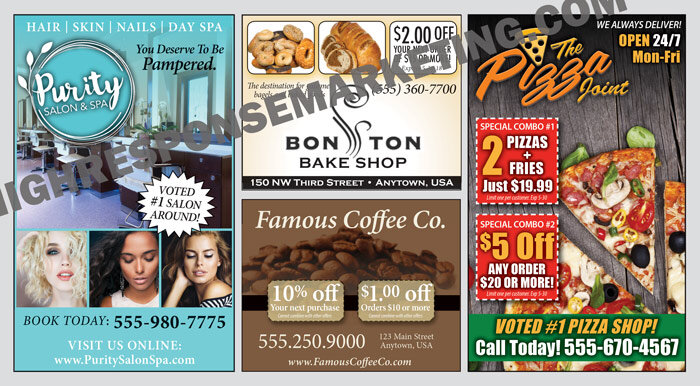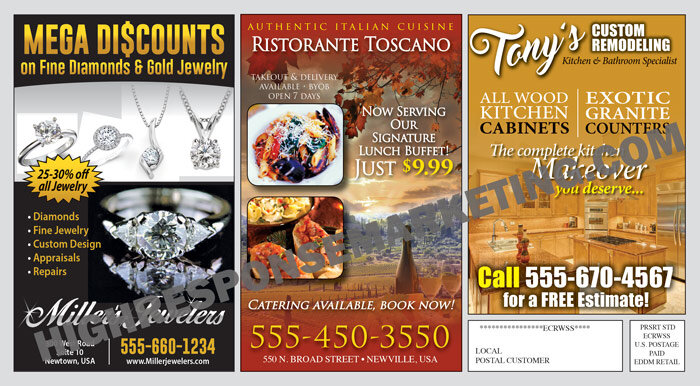 (Kudos to our long-time member and graphic designer Gregg Poserina for designing these.)
Excuse the watermarking ... you'll get the high resolution unwatermarked files with any sample pack purchase. 
It Even Has an Extra Ad Space
On the non-addressed side, you'll notice the center ad is broken into two spaces. That's so you can add an extra Ad space for reasons like:
Offering a lower-priced teaser ad
Putting your own ad
Placing a prominent "Advertise Here" Snippet
Reducing the overall price of each ad
Squeezing more money in
So technically this is an "M7" but you can obviously just make it an M6 if you want. 
By having the example of a split ad, you can also show what the size will look like in case you decide to split more ads, making it an M8, M9, etc.