Sell Cards at FULL VALUE Strictly Over Email
100% Email-only M6 Sales Mentorship Program
Hi, I'm Bob Ross and today is a special day.
I'm happy to announce our star member Monica D., the "Queen of Faceless Prospecting" has officially opened her mentorship program and is looking for more students.
You can confidently sell out an M6 postcard for FULL VALUE, without ever having to speak to anyone on the phone or in person.
You may remember from her podcast interviews, about how she has filled cards from scratch, even while on doctor-ordered bedrest.
No one else has sold as many cards as her without ever speaking to a prospect in person.
Now you can copy her unique system AND be personally coached the entire way.
Monica values her time tremendously, and there are only openings for a few students at a time, so you'll need to act quick if you're interested.
I've printed every card of hers over the last four years and have been in awe over how she can pump them out over email alone.
I've also printed a continuous stream of her initial student's cards over the last two months, so I'm FULLY endorsing her system as a way for you to put your first card out, without the stress of personal contact.
If you're an introvert or simply don't have time to go out canvassing or doing cold calls, you can confidently fill a card without having to face your prospecting fears.
No One Else in The World is Better
At Email-only Postcard Sales.
And here's a once-in-a-lifetime chance to be taken under her wing.
Under her guidance, you will sell spaces without:
having to make lofty promises of response
meeting anyone in person
talking with anyone over the phone
being in uncomfortable situations
And you'll sell all your spaces at full-value without discounting yourself short!
Some Recent Student Proof ...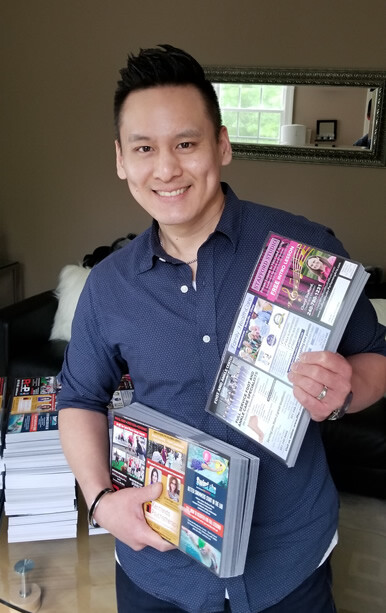 Andrew Yi
"Prior to Monica's coaching program, I had never managed to put out a card.
Though I had always wanted to build a postcard business, I simply had ZERO motivation to "hit the pavement", go door-to-door, or cold call.
But thanks to Monica's system, I was able to complete and mail out my FIRST EVER postcard -- filled entirely over email!
Monica's program literally guided me step-by-step from zero to finish, to build a powerful, repeatable, and scaleable M6 pipeline -- using only email.
Plus, she's also a true coach/mentor at heart and thanks to her expert guidance, my postcard business is now in motion and growing.
So, if you're ready to finally succeed with postcards too -- and want to do it without ANY face to face prospecting/selling -- then I wholeheartedly recommend you apply for Monica's coaching program.
She's truly the queen of building a postcard empire through email! Thank you Monica!!"
Walter Williams
"For anyone who wants to complete an M6 postcard without the usual "meet and pitch" method of selling ad spots, Monica's system is ideal.
You send out a series of emails and follow-ups to attract and generate clients. Everything is done by email.
I just did it and here is my fully completed M6 postcard to prove it.
The wording and sequence of these emails is a key component of the process and Monica has spent a lot of time testing them to the point where they have become a "copy and paste" system.
I feel very fortunate to have found Monica's system and am looking forward to implementing it repeatedly.
Well done Monica. Thanks!"  -- Walter Williams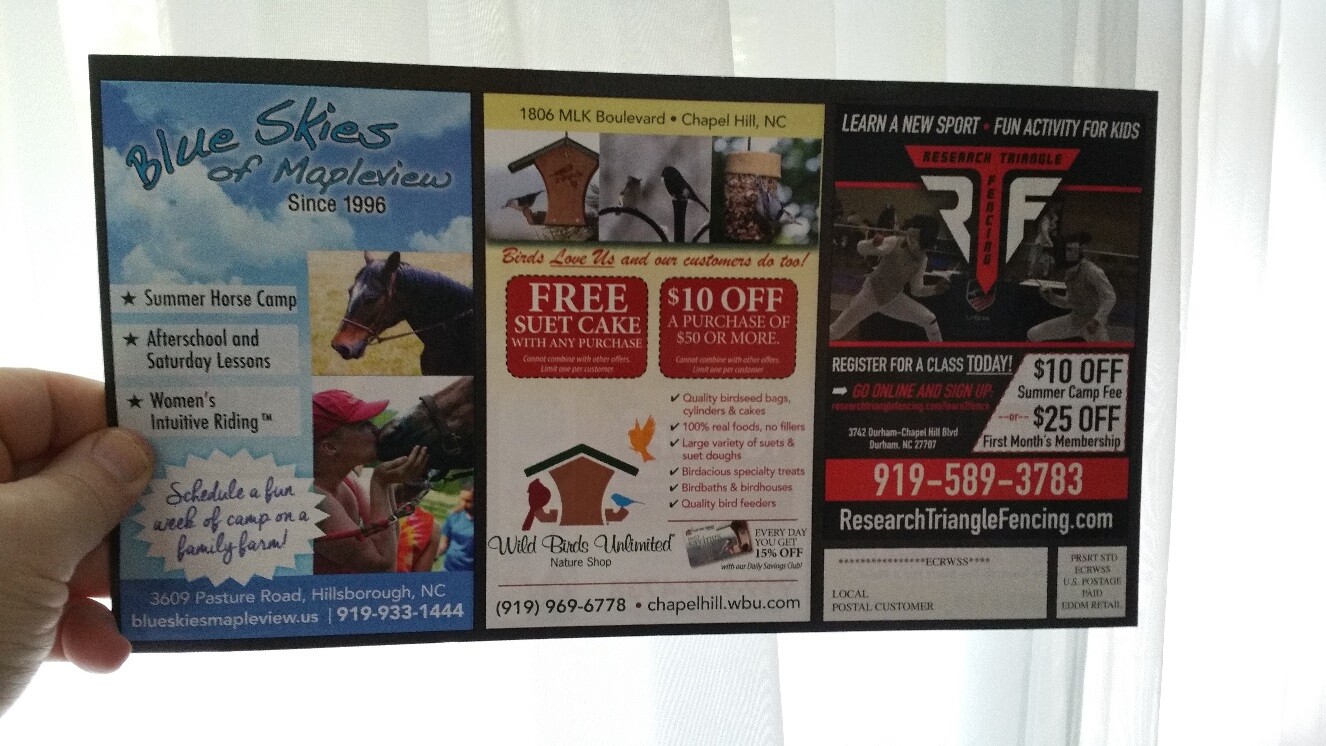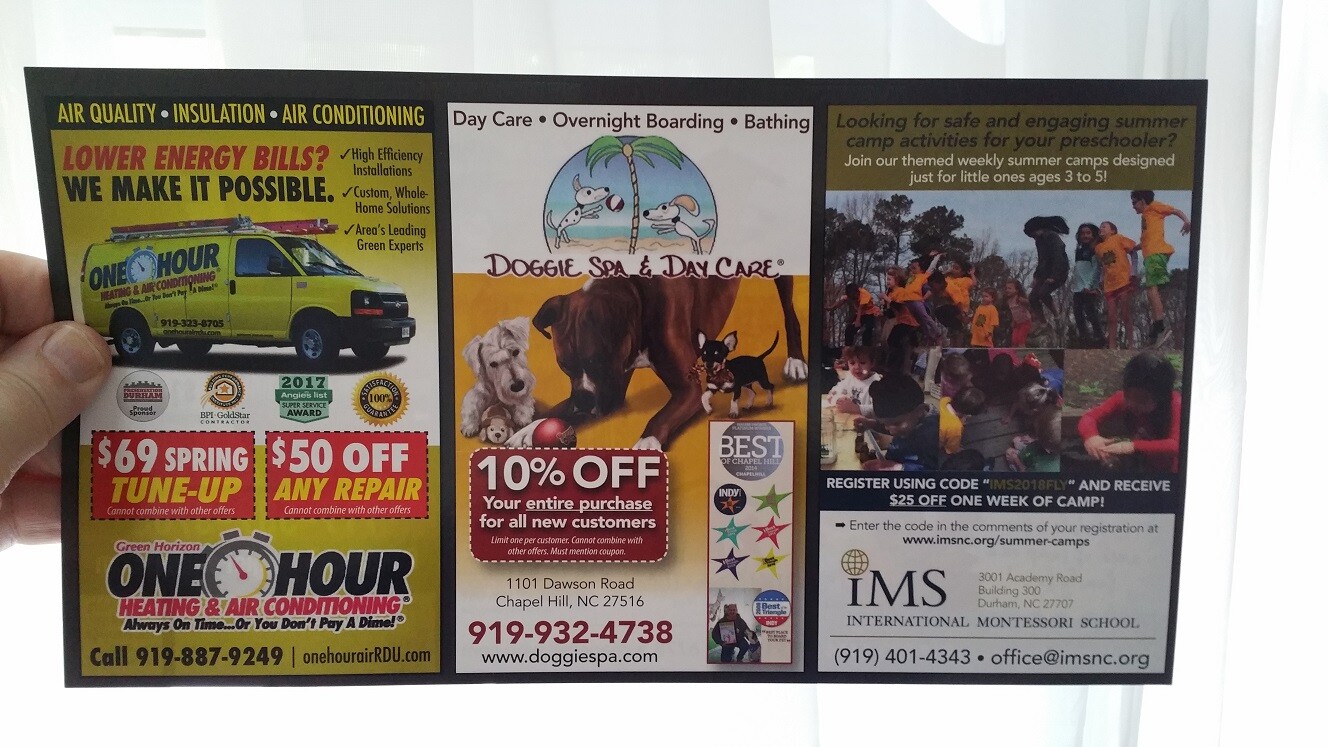 Here's What's Included, Straight From Monica's Mouth:
The M6 mentorship is designed to walk you through my proven system, the exact same as I use myself, showing how to sell a 6 spot postcard through email.
NO door-to-door prospecting and NO phone calls.
The mentorship consists of 17 straight-to-the-point lessons presented step-by-step. You complete a lesson and move to the next step. Often rapidly.
You will "graduate" ending the formal mentorship, once your successful M6 goes to print.
Everything needed to implement the system is provided, from: Territory selection, quick-branding, list building, email harvesting, sales sheet, email scripts, artwork execution, and payment collection.
I (Monica) will provide personal email assistance (Monday-Saturday) answering any questions in detail as you progress through the course.
Once you finish the course you will have a complete M6 and will have the tools to fill endless more M6's, 9x12's OR any co-op print, advertising to expand your business.
What Makes This So Special?
The thing I like the most (and why I'm recommending it so strongly) is that Monica is not an "internet marketer" posing as an authority.
She's a 9x12/M6/co-op postcard enthusiast just like you, who makes a living from selling her postcard spaces.
It literally took me nearly four years to get her to even consider putting any of her techniques accessible to others.
She's not doing this to "get you into her funnel" or "get you on her list" so you can be pitched the next hottest trend. She's a bona-fide in-the-trenches marketer, offering her help for a reasonable investment that will pay for itself in no time.
Something like this is rarely found in local marketing today.
Remember, if Maxi Can Do It, You Can Too!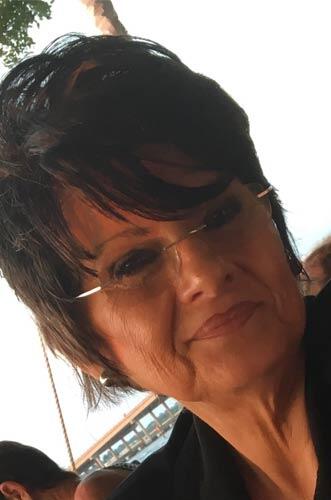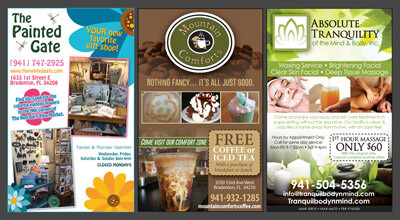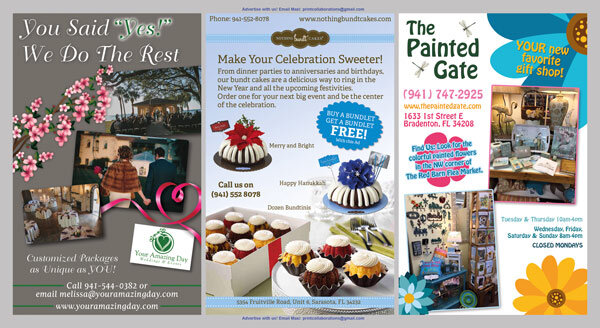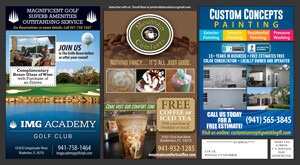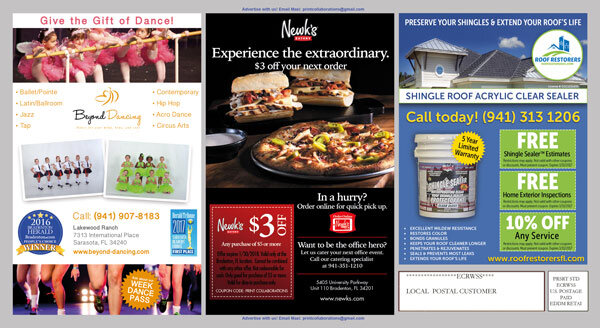 Monica's first student, Maxi Cavert, of Florida, barely knew how to use email (and that's not a joke).
If a 65 year old Grandmother with Chronic Lyme Disease and no computer knowledge, can fill cards and cards and cards up using Monica's program .... you have NO excuse.
Please understand that in order to give everyone enough proper attention,
she can only accept FOUR students at any given time.
Email Monica for Details.
Monica is Offering a Substantial Discount for this class only.
Monica's Thoughts:
"I think what makes this stand out is that anyone can do it despite their background. I hand hold them through the learning curve, something the 'sink or swim' cold calling approach does not provide. There is nothing sexy about what I am offering. Just straight nose to the grindstone instruction. This is me showing them how to get it done. More than a business in the box they get a little experienced working bee to push them along and avoid the pitfalls. My time is valuable and this will not be for everyone." 
All business ventures involve risk. This is not a "business opportunity", but a personal coaching and lesson structure from Monica, a successful postcard marketer. Structure Marketing Inc. is simply endorsing Monica's program based on the positive results of herself and other students she has mentored. Structure Marketing Inc. cannot be held responsible for your results, whether positive or negative, as they are entirely out of our control. We recommend you always consult professional guidance and perform your own due diligence before proceeding with any business transaction.