Podcast: Download
Subscribe: Apple Podcasts | RSS
Today on the show we've got Maxi Cavert, a fairly new member who just released her first co-op postcard despite some pretty hefty physical and mental limitations.
If you're just starting out or have personal issues that may be affecting your confidence or physical abilities, you'll be highly inspired by this interview.
About Maxi
Maxi is a truly wonderful human being, as you'll find out in the interview.
If she can do this, you can too, trust me.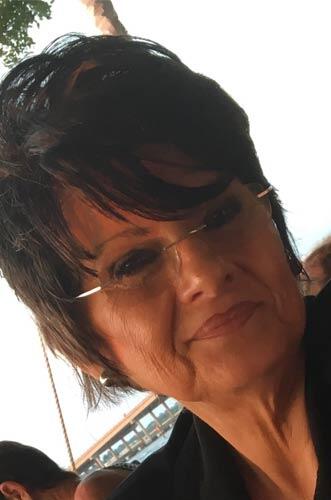 For starters, she's a 65 year-old Grandmother from Upstate New York who recently moved to Florida.
She could be a textbook example of  having been "dropped off in a new city" and needing to figure out how to make some cash.
She also suffers from Chronic Lyme Disease, contracted 25 years ago, which causes (amongst other things) some difficult bouts of exhaustion that has made face to face prospecting tremendously difficult.
On top of that, she's been stricken with brain lesions resulting in a speech impediment that has given her voice a much different tone, ranging from a 9 year old girl to a "Romanian washer lady".
Personally, I think it sounds quite fascinating and she smartly makes the best of it when talking to people.
But Age, Location, or Lyme isn't even the real struggle she faces …
The Most Surprising Hurdle She's Had to Overcome …
The most difficult thing Maxi has had to face is that she has nearly ZERO computer or technological ability.
(Once again in her own words) … she has less knowledge of computers than 'today's toddler'.
In fact, even though she's in our member facebook group, she says she has yet to figure out how to write a message to me.
Email is pretty much the only thing she knew how to do a couple months ago.
Yet that's EXACTLY how she's selling her cards.
She gave up prospecting in person and now sells them through 100% email alone.
(She's also soon to be completing a 9×12 and another M6 she's working on at the same time due to complete in ten days.)
And I don't mean "partly" selling over email.
I mean ALL OF IT.
The prospecting, selling, and collecting payment has been entirely over email with no in-person visits (besides stopping in after the cards are printed to give them a copy and see the look in their faces when they hold them).
So you're probably curious …
How in the world can someone with no computer ability manage to sell out cards strictly by computer?  …
Well, Maxi was graciously coached by none other than our resident community Queen of Faceless Co-op Card selling — Monica D.
Because of Maxi's strong desire to succeed and willingness to follow everything told to her to a T, Monica agreed to take her under her wing and show her how her prospecting system can work for absolutely anyone, in any circumstance. And it paid off, Maxi made a cool $1,000+ in profit selling just six ads.
Even better … she's made the smart choice to not sell on response and sold all ads on exposure alone.
Want to see Maxi's card?
DOWNLOAD IT HERE
Interested in getting help from Monica so YOU can sell cards over email too?
You're in luck! Monica's told me she's looking for a few 'guinea pigs' that are willing to follow her EXACT instructions.
Her system works.
She's been selling cards over email for years now and has refined her system to an amazing degree.
If you think you might be a good candidate, go ahead and click the link to download Maxi's Card, put your email in, and I'll send you over instructions where you can contact her.
If you enjoyed Maxi's interview … leave her a comment below!