9x12 Ad Template Pack
Volume 1
Save Hundreds of
Dollars In Design Fees!
... and Shave Hours of
Time Off Each Card
Hi there!
Bob Ross here and I've got an outstanding time, money, and stress saver for you today.
Fellow 9x12'er Scott M and I  (you might remember him from here) have created something we all should have been using for years ....
9x12 Pre-made Ad Templates.
Finally, right!?
Something so trivial as ad design should be the least of your worries when filling 9x12 cards up. But the truth is it often turns into a pretty major roadblock to filling cards fast and easy.
Delays with communication between designers, you, your clients, and revising things or coming up with ideas from scratch can seriously impact your deadlines.
... And your sanity!
But that's about to change today. Because ...
See How Simple Design Is With These Templates ...
Have Your Client Pick Out
Which Template They Want:
With The Included Ad Selection Sheet (PDF)
Take Down Some Brief Info:
With This Handy Ad Sheet That's Included
(PDF & Editable .DOC)
Enter Their Info
and Images Into the Templates!
After Just a Few Quick Minutes Of Modifying
Or Don't Know How To Use It?
No problem!
These templates have already done 90% of the work. All that has to be done on the "designers" end is to pop in the contact details, coupon info, and throw in an image or logo if they provide it.
These simple tasks can be done by ANYONE who has a copy of photoshop CS2 or higher.
If you're currently using or plan to use a graphic designer to do all your ads, the going rate for good designers to create your 9x12 ads from scratch is $25+.
That adds up to a good $375+ on a filled card.
Instead, simply give them these templates to use and let them know the info to put in, and you're likely only looking at $5 - $10 max, putting hundreds of dollars back into your pocket.
Again, literally ANYONE can put the info into these templates. And designers don't mind using them because it saves them hours of time from having to design ads from scratch, so they're happy too!
Even YOU Can Design Them Too
Because I'm THROWING IN My
"9x12 Ad Templates for NOOBS!"
Training!
100% FREE FOR A LIMITED TIME
I'm 100% confident that if you'd like to use these templates yourself, you can learn to with no problems at all. All you need is a copy of photoshop CS2 or later, and the newest version of Photoshop can be picked up for only $9.99/month -- which is less than half the cost of what a designer would charge you for ONE ad!
I'm including my photoshop tutorial that's guaranteed to get you up and running immediately after watching it. I've made it so clear, step-by-step, and logical that ANYONE can complete ads with these templates within minutes.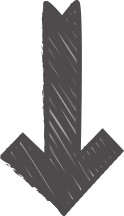 12 Highly Customizable EASY change templates

These use photoshop "smart objects" which make editing a complete breeze. You make the change and then it immediately shows up in the ad — like magic!

Advertiser Ad Form

Integer dignissim ullamcorper tellus, eu tincidunt diam. In vitae ultricies ligula, sit amet lacinia urna. Nunc eleifend massa nisi, non ultricies turpis condimentum fermentum.
Template Picker Forms

All the templates easily displayed and organized by size in a PDF (and PNG) that you can print and carry with you or pop into your tablet, phone, or as an email attachement for your advertisers to choose from.

Newbie-Friendly Photoshop Template Tutorial

My super-easy video training series that shows you exactly how to enter info yourself into the templates. No experience required … you'll be a ad-template pro overnight!
These Templates Will
SOLVE So Much Headache
Each Ad Is 100% Resizable

While the templates are made in "small, medium, and large format", they can be easily scaled or resized to any dimension with zero loss in resolution. Everything is 100% vector, ready for whatever size ad you ultimately want!

Each Ad Includes Lots of helpful "Elements"

While the templates at first glance may seem basic, there's actually quite a lot of elements included that you can add with just a click of their layers. From tagline banners at the top and bottom, to corner tags and starbursts … everything you'll need is included!

Easily Remove or Add Coupons

Client wants one coupon? Two? Three? or None?

Easily choose which layer of coupons you want in each ad and they'll pop up. Or uncheck them to remove them completely and put in whatever message or offer they want. Super easy.
No more stressing out over something that should be simple.
No more having to generate ads from scratch.
No more waiting forever to get your card out due to design frustrations!
Save Hundreds Per Card For Less Than The Cost of ONE Traditionally Created Ad!
Will Customers Be Turned Off By Picking From a Template?
Not at all. Even ValPak uses templates; it's completely standard to do. If someone doesn't see a template format they like, you can still have it designed the traditional way, but now you can actually charge for the design instead of including it!
CAN THE BACKGROUND COLORS BE CHANGED?
Definitely! Everything is change-able. Your client can pick any ad format that want and just let you know what color they want the background to be, etc.
CAN YOU REFER A DESIGNER TO ME IF I DON'T WANT TO MODIFY THESE  MYSELF?
Absolutely. You can even hit me and my team up if you're in a pinch and we'll take care of you. These are so easy to modify it's childs play ... so no problem there!
HOW LONG WILL IT HONESTLY TAKE TO MODIFY THESE TEMPLATES?
Because these ads are designed very clean and minimistic, it's literally only a few minutes worth of replacing the dummy text with what the client specified. The templates are beautifully organized and easy to modify to the point where anyone can be doing it with the most basic instruction.
WHAT IF I WANT TO HAVE A DESIGNER MAKE THE CHANGES TO THESE TEMPLATES?
It's not a bad idea at all. It'll save your designer a massive amount of time and headaches as well as you and your client. Literally anyone with the most basic photoshop experience can modify these templates and will not charge much more than $5-$10 per ad in most cases.
HOW DO I ARRANGE THE ADS ONTO A 9X12 LAYOUT WHEN FINISHED?
Once you've got the ads created, you would simply drag and drop them into a 9x12 canvas in photoshop and that's it! This is another easy-as-pie project for any designer to do if you need help with the final layout, and will still come in at a fraction of what you'd pay to have an entire card designed traditionally. We're here 100% to support any questions you've got or help you need!