"How to Sit On Your Butt and Have Biz Owners CONTACT YOU"
---
---
You Can Now Advertise Your Services and Owners Will Respond — Ready to Buy.
---
And it doesn't even cost anything to do. 
---
Literally, Sit back and RELAX.
---
You and I both know the crappiest part of local marketing is prospecting. Maybe you don't have the health, motivation, time or desire to be pounding pavement all day — but none of that should stop you from running a successful local marketing biz!
If I can hire minimum wage inexperienced workers to do this their FIRST DAY, you can too.
 And you can do it while completely broke.
---

---
Stop Depending on YOURSELF to Generate Every Deal
---
I learned early on that if I wanted to grow my business properly I had to stop depending on myself to do all the dirty work when I should be focusing on growth.
---
That's Why This Method is Perfect For:
---
SINGLE PARENTS * RETIRED SENIORS * PART-TIME ENTREPRENEURS * INTROVERTS *AND ANYONE STRUGGLING!
You Can Sell ANY Marketing Service
Web Design & SEO
Video Marketing
Reputation Management
Mobile
Print Services
Direct Marketing
Consulting
So How Does it Work?
Just by Simple ADVERTISING Anyone Can Do.
---
(NO IT'S NOT SOME CRAIGSLIST, FACEBOOK, OR LINKEDIN SCAM)
Unlike most prospecting "solutions", this one doesn't rely on spamming or bugging the **** out of people. Don't risk your reputation on those methods.
This Secret Method I've Developed is the Complete Opposite.
I'LL TEACH YOU HOW TO FREELY ADVERTISE
OVER AND OVER …
WITH RESPONSE!!
Just Exploit The Same "Loophole" I've Been Tapping Into For Years
---
I've got Six Kids, Three Cats, Two Birds, and an
Office Full of Employees who all need to be kept happy and fed.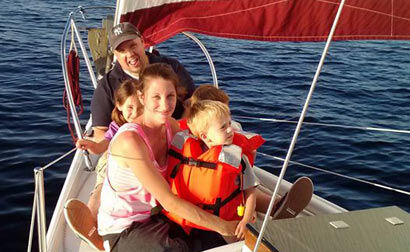 And I do it all by Selling Local Marketing Services.
I have to work smart and efficient. That means I've had to find ways to generate business without ME generating every deal, because I simply can't do it all myself. Besides having employees to help, a lot of our business comes in simply from response to my advertisements.
How do I Advertise? …
I SEND POSTCARDS TO BUSINESS OWNERS AND THEY CALL ME AND BUY
And I Never Pay For Any of It!
But these aren't your momma's postards.
They're radically different than anything you've seen before.
I call 'em Sticky Sellers. And you can use them free.
They'll help sell most ANY marketing service – from Web Design to Lead Generation or whatever else. And they're so EASY to put together.
You Can Even Copy Me, I don't Care.
I'll even give you the EXACT template and blueprint to creating the most responsive ads that I use. You can make these in MINUTES flat, even with something as simple as Microsoft Word. No tech skills needed.
What Makes These Sticky Sellers Work?
#1 They Reach Perfect Targets
---
I know exactly who to send these to and you'll totally agree with me when you find out why. I'll even show you how to find and organize them all for free. These are RIPE, evergreen targets just waiting to hear from you.
#2 They Use Other People's Money
---
Why the heck would you want to spend your own money when you can spend someone else's? There are TONS of people who will gladly pay for YOUR advertising. I'll share them with you and you'll want to cry in thankfulness just for this alone. The real kicker is that they're going to HELP sell your services in the process. It's a brilliant maneuver.
#3 They Have a Sticky Secret
---
A Sticky Seller has an extreme "stickiness" to it that nothing else has. And unlike other prospecting methods — you can reach prospects repeatedly with nothing but more love each time. While everyone else is trying to harass people into buying, you'll have everyone falling in love.
EVERYTHING YOU NEED IS INCLUDED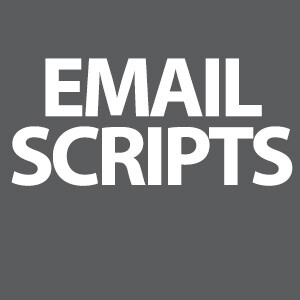 ---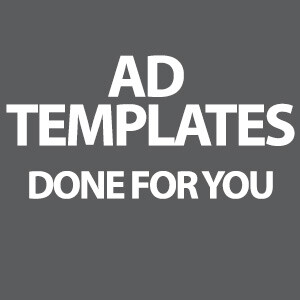 ---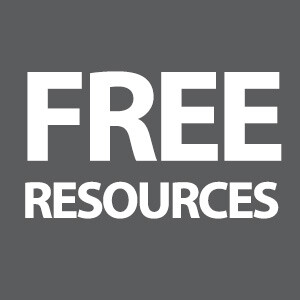 ---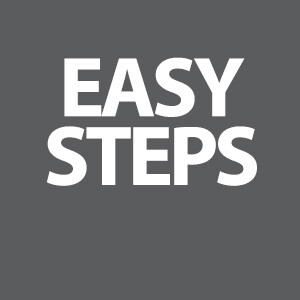 The course consists of six easy-to-follow training modules.
I'm also including EIGHT additional resource modules that will give you an even greater BOOST.
---
---
(Zero Fluff. No Filler. Just 100% "Meat".)
Sound Good?
LET'S GO!
Not totally sold yet? Here's some FAQ …
Will I Need to Spend More Money?
No. I do not personally like to pay for advertising. You can (and should) be doing this regardless if you're dead broke or a multi-millionaire. Other people will gladly cover your costs.
Will I Have to Do Any "Work"?
Can you send some emails? You're going to contact the people I tell you, using the scripts I tell you, and you will be good to go, likely within a few days. And don't worry, it's just emailing!
Will it Work Overseas?
Yes, it works anywhere that direct mail works. There is a slight loophole that I take advantage of – where the postal system allows you to sell off parts of a mailing and some countries may restrict that but it's SUPER easy to overcome. AND … if you're targeting the USA from overseas … oh boy this going to make your life SO much easier.
Can I Target Other Cities, States, or Provinces?
Yes, that's actually what I do personally.
Is There a Refund Policy?
YES! If you don't think this method is useful, lacks answers, or isn't worth it, or whatever … Just let me know within 30 days and I'll refund it, no questions asked. You have NOTHING TO LOSE.