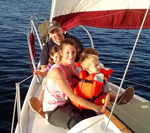 A Special Message From Jake "Bob"
Stop trying to sell the same digital crap as everyone else! I'm going to show you how to use simple postcards to sell the sh** out your services as well as your client's. And it's easy as pie.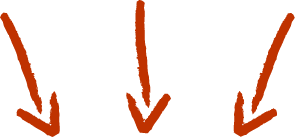 I PRESENT TO YOU MY SECRET TRICKS TO DELIVERING CUSTOMERS ON-DEMAND
Local digital marketing for independent marketers is on its VERY LAST LEGS right now and you're going to go down with it if you don't switch things a few things up in your business immediately.
Don't believe me? Go out and just try to sell digital services ...  it's a joke.
Business owners don't give two sh***s about your web design, SEO, or mobile services unless they already know and trust you. The pie has been eaten by everyone who showed up early.
Cold prospecting ... forget about it. They either already have it in place or they've been pitched so much for the same services that they shut you down the moment you mention anything about it.
You can even promise 'page one rankings'  it won't matter. They don't care because every guarantee and promise under the sun has been flogged at them mercilessly for years.
You offer NOTHING new or intriguing to them.
If you want to succeed as a local marketer, you must offer something different, unique, and interesting. You have to offer solutions that are:
Incredibly interesting and easy to grasp
Easy to explain
Make them drool and wish they could take advantage of
Affordable enough to be an impulse buy
Fulfilled and implemented rapidly without glitches or long development periods
Able to actually deliver real results quickly
Can be scaled as desired
And as awesome as the internet is, none of that applies to it anymore!
Direct Response Marketing
Is The Answer To Everything
Direct response marketing is the reigning king of all marketing and it WILL BLOW THE PANTS off any digital techno method out there.
There's a reason it's been working for over a century without a hitch ... but it's only recently been available for local marketers to take advantage of.
Not long ago, in order to do direct response marketing using direct mail, you'd need a vast amount of industry connections to coordinate all the data, copywriting, design, printing, and mailing providers needed.
But now, everything can be done over the internet within a few clicks, to the point where YOU can sit in your underwear drinking coffee and blast out ten thousand response-getting postcards -- generating so much business to your clients the door hinges start warping.
And I've made a concise guide showing you how to do it all effortlessly.
You're going to flip sh** over this crystal-clear blueprint of direct response secrets,  suited perfectly for whether you're a total newbie or a veteran local marketing pro.
This guide will awaken your brain like nothing has before; and you're in good hands with my information, as I'm not one of those product peddlers that just fluff up the same crap all the time and rehash it over and over.
In Fact, I'm BLACKLISTED By Most Product Creators
Because They Feel So Threatened By It!
That's right, most product creators are too afraid to mention my methods because they feel they're a threat to their scam product methods, so some of you may never heard of me before.
But here I am five years since first sharing my innovative local direct marketing methods that work better and better EVERY YEAR. How many times  can you look back at a marketing product you bought a five years ago and it still works just as well? Or even six months ago!?
I share SIMPLE, WORKING methods that I currently use in my own business (where I have REAL employees who depend on these systems to support their own families) and I've got thousands of real local marketers just like you who rely on it the same.
What you'll find here in this never-before-published document, are methods that will reinvigorate your business model and give it life it never knew before.
That's because I've literally (not kidding) cracked the code to actually bringing in customers.
Check out just this one testimonial below (from a real business owner and not just a fellow product creator or 'serial reviewer' ...
So Drop Everything You're Doing
And Learn Direct Marketing 
The Easy Way
Forget trying to learn direct marketing the old way because the game has changed. The content overload from the internet has whittled people's attention down that of an ADHD stricken toddler.
Today the direct response game (for local marketing) is about finding people who are likely to be interested and then reaching them directly with a simple postcard offer that lays everything out in an instant.
That's it. Quick and easy.
You don't need to be an A+ copywriter or even a D class one. All you need is the internet to locate buyers and then simply reach out to them (using the internet again) to design, print, and fulfill everything for you.
The KEY IS TO UNDERSTAND HOW RESPONSE WORKS and how to manipulate it. It's an art that I can teach you in my easy-to-read 50+ page document ...
Available ONLY For a Limited Time:
SECRETS TO
HIGH RESPONSE POSTCARDS
I've compiled a fifty-seven page ZERO FLUFF manual of exactly how to become a response-driving machine at local direct mail.
Everything from how to find the perfect buyers, how to get them to act, and how to make your prospects DROOL when you pitch them on your services.
And NOTHING requires any kind of difficult skill or learned ability.  You'll learn exactly:
How To Fulfill Everything Hands-Free
How to Find The Perfect Niches Who Want What You've Got
How to Dazzle Prospects With Sequential Campaigns
How to Predict Response Rate with Amazing Accuracy
How to Land Clients Using Postcards That Skirt the Gatekeeper Entirely
How To Find BUYERS For Your Clients Who Will Respond
(I've even included my 9x12 System "quickstart guide" which no direct marketer should be without.)
There's A Mammoth Amount of Business
You Can Easily Send Your Clients Just By Sending Simple Postcards!
Your community is actually filled to the brim with easy-to-get customers that you can round up like cattle anytime you choose, but they're not found on the internet ... only through their mailbox.
While you might think everyone searches online for solutions, the fact is most people with problems don't go searching for solutions until they reach critical levels. And at that point, they become price shoppers and tire kickers (which is why so many businesses hate PPC leads).
The good customers are literally just waiting for something to get their ass in gear. That's why postcards work so beautifully. They just find the procrastinators and give them a little 'oomph' they need.
For every one person with a broken furnace searching Google, there's hundreds or more with minor problems who aren't searching but would respond to direct offers for a tune-up or free estimate.
And for every lone dingbat searching "restaurants in Austin TX" on their phone, there's hundreds who would respond to a $5 Off coupon sent in their mailbox from a local restaurant.
These 'sitting ducks' actually make up the VAST majority of potential business out there, yet marketers  insist on beating themselves to death trying to capture the microscopic crowd of internet shoppers instead.
You Won't Believe How Easy It Is To Use Postcards To Generate Business
I Like To Think Of Them As Little ATM Machines
Real Reviews From REAL Local Marketers
How nice would it be to offer services that hardly anyone else is?
... that would be direct mail!
How much stress would it take off if you didn't have to EVER worry about fulfillment anymore?
... that's direct mail!
How great would it be to offer services that end quickly and need recurring replenishment over and over and over again?
... that's direct mail!
Only Until Sunday
At Midnight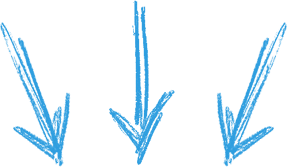 Act before Sunday at Midnight and you're going to get the OTO completely free!
The OTO is an extension product ($197) that has some of the most dark and dastardly methods to acquiring clients for your direct marketing business you've ever seen published.
In fact I'm positive it may become the most useful material you've came across for local marketing in years.
I call it ...
Compacted into a neatly-packed 42 page PDF, I've compiled secret after secret that I use in my own business to gain a huge advantage when selling direct marketing.
THIS IS NOT THEORY OR HYPE, but actual working methods you can use to WOW the pants off prospects.
I'm telling you, there's nothing that will compare to this when it comes to impressing prospects. These are tested, mind-blowing methods I've personally developed out of necessity, since I'm out in the field the same as you are.
You'll learn ...
I've found not only a way to easily sell business owners through postcards, but also a way to locate business owners where their guard is down, and even find the ones who are exactly interested in exactly what you're selling.
My Personal Drool-Inducing Pitch Blueprint
This is the EXACT method I use to pitch business owners on direct marketing ...  and it will make them DROOL LIKE A DOG IN HEAT when they see what you can do for them. Promise!
A Devilishly Devious Way To Use Secret Information To Find Buyers
I'll show you how to exploit people's personal information in order to find exactly who's most likely to buy ... all by using a few clicks of your mouse. Using this technique will give you higher response rates than what even the most skilled copywriters could attain. And it's EASY!
AND THE BEST PART OF THE
FREE

OTO ...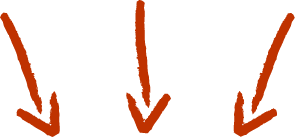 If you're looking for something you'll never ever EVER want to be without again …
Something that will impress prospects so much they'll want to drop every single thing they're doing and immediately want to start using your services …
Then the crystal ball method is exactly what you're looking for.
It's my 'ace in the hole' way to get prospects literally begging for my services, and you can start doing it today as well.
In fact, with it alone, you'll instantly be more impressive than any other local marketer your prospect has ever come across.  It's so amazing I'm certain you'd pay a thousand dollars or more for it and still call it a bargain.
But it's not $1,000 ... it's completely free in the dark document OTO if you pick up my high response posctcard secrets guide by Sunday.
I don't care if the most well known and trusted marketer in the area has just pitched your prospect, all it will take is a simple flash of the crystal ball (conveniently shown on your phone or tablet) and they'll want what YOU have instead.
Even your spouse, family, and friends will be stunned in amazement as you open your marketing crystal ball and "see" all the buyers with a frightening amount of detail.
I can't even express how over-the-top insane this method is at sending prospects into complete shock when they simply take ONE GLANCE inside.
I'm not planning on offering this for very long, in fact I didn't even want to offer it publicly because I've only been creating products for my 'high response' member community ... but I'd like to welcome some new local markters in who are struggling currently or want to find marketing methods that work ... so enjoy while it's available!
Limited Availability: Order Now!
DISCLAIMER: Important! This is not a 'business opportunity'. This is a collection of strategies, methods, and resources that I use in my personal local marketing business that you may find useful for yours. If you're not currently a marketing professional please do your own due diligence to see if marketing is the right profession for you. Mine or others results are not typical and your results may vary. Because of the digital nature of this product along with its promotional pricing, refunds are not available. If you're not sure you can easily afford it, you have no business being on this page any longer.