Monica's Complete Guide to
FACELESS 9×12
---
"Just from the initial lessons of Monica's techniques I have increased my open rate of valid email addresses to 42% with an average open tone within 1.5 hours.
About 30% of my follow-up emails have been opened. Have people that getting me their design info by tomorrow, two have already stated they definitely want their spots!" – Dee Hill
---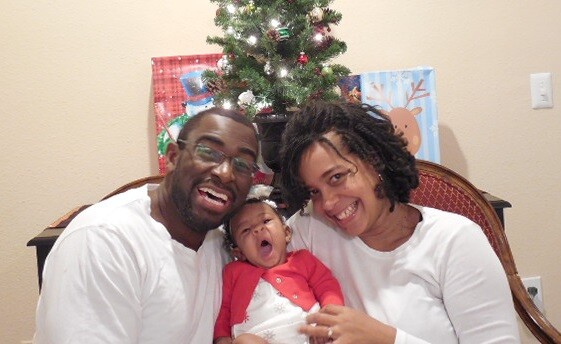 That's Monica (and fam) above.
You probably remember her from this podcast interview.
In 2014 she went through a terrifying situation, resulting in her being put on complete bedrest, where she literally was not allowed to get out of bed unless going to the bathroom or Doctor.
Yet she managed to SELL AN ENTIRE 9×12 CARD from scratch, while laying down, and never talking on the phone or meeting a soul face to face.
And Then She Did it Again
And again, and again.
And of course when she was placed on bedrest AGAIN less than a year ago, she did it again, and again, and AGAIN.
Even moving to to a new city didn't stop her, because she just kept repeating her system, even filling cards in areas she's not even local to.
I know this because I've not only printed them, but mailed them as well for her.
And after three and a half years, I have FINALLY convinced her to create a guide for her system. And it does not disappoint.
Why Am I Writing This
Instead of Her?

In Monica's own words … she's a HORRIBLE closer and wouldn't be even able to attempt it. Rather than never get this guide out there, I offered to help put this page together, the rest is completely hers.
READ THE INTRO TO THE PRODUCT HERE …