Learn Directory Cards From Someone With A Proven Slew of Shared Cards Under their Belt ...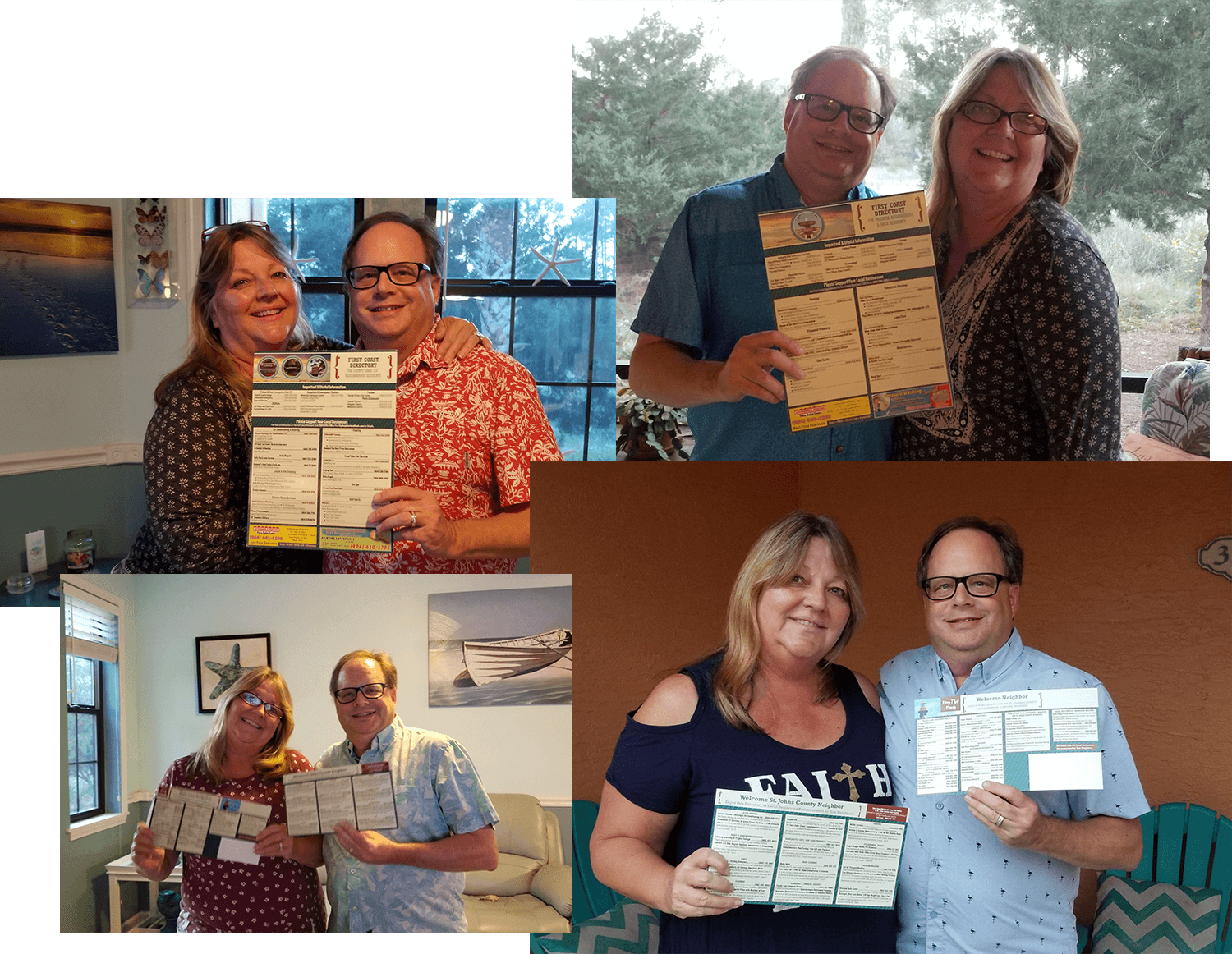 Grant & Debi Have Been Publishing Shared Postcards for 6 Years!
Just look at some of their 9x12's, Theme Cards,
and Directory Cards They've Released ...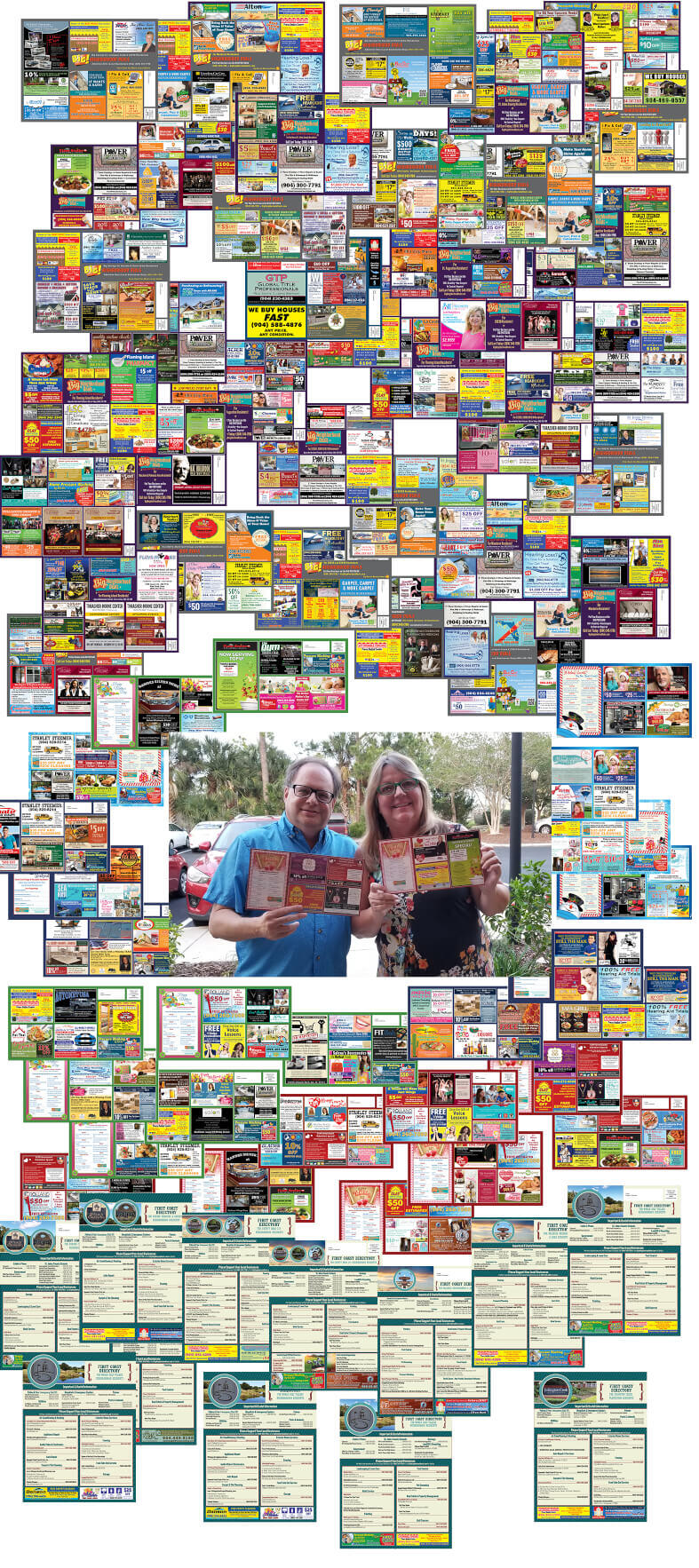 Like I always say, it's crucial to learn from people who ACTUALLY DO the stuff they teach. And it's not often we have members with this kind of experience who share their tips in a guide, so this is a great opportunity for you to learn from someone like this.
So here's what I want you to do ...
Grab this excellent guide (it's a quick read, but comprehensive) that details this simple, but brilliant "Neighborhood Directory Card" System. A directory card simply lists important numbers such as local emergency services, schools, tradespeople, etc and is mailed to specific neighborhoods so it feels very personal and valuable.
You simply charge a small fee for each listing. In a nutshell, Grant and Debi sell a few ad spaces to cover the cost of the printing & postage, and then all the listings go straight to your pocket.
Homeowners like having a card come in the mail that is geared directly to their neighborhood and has contact info for Plumbers, Electricians, Pest Control, Carpet Cleaning, etc. And tradespeople want to be listed, especially when they know it's going specifically to lucrative neighborhoods. Grant shows you how to sell the listings from as low as $32, so it's affordable to EVERYONE. Yet still manages to have premium listings that you can charge all the way up to $144.
With his template, you can fit up to 72 listings. Just do the math on it!
Grant's including his personal directory templates FREE for until Friday, 4/17.
($50 Value)
Pick it Up Now
(No upsells! Everything You Need AtoZ!)
We do not make any claim, nor guarantee any specific results, profit, sales, or anything of that matter. This is simply a training document for people looking to enhance their local marketing business. Your results may vary.
Due to the digital format and instant delivery of this product, NO REFUNDS WILL BE GIVEN. Should you have any questions before purchase, please don't hesitate to email Grant directly at:[email protected] prior to purchase.