Bringing In Business For Contractors Has Never Been So Easy
Never Struggle With This Misunderstood Niche Again!
Who Do You Think Is Easier To Deal With?
<- This Guy
or
This Guy ->
I  don't know about you, but I don't appreciate how often Dentists, Lawyers, and Chiro's behave like condescending pricks (for lack of a better term).
Ever had them treat you like you're one of their office employees? I have.
You're better off with clients who treat you with the same kind of respect as if you were hiring them for their skilled services. That's exactly how you'll likely to be be treated if you work with home improvement professionals.
Give me a blue-collar straight-shooter any day over a ego-maniac tooth doctor who thinks you're his puppet.
But You Can't
Just Target Any Ol' Contractor
Making money in this market is about knowing who to target.
You may think the best choices are large budget contractors like home builders, kitchen & bath, or emergency  providers like plumbers.
... But those can actually bankrupt you.
You'll generate leads that they won't accept, won't follow-up with, won't pay you for, etc.
Instead, you have need to target a specific subset of contractors... ones who have all sorts of money ready to spend with someone that can provide services different than every other marketer.
Once you know exactly who to target and what to offer... you'll be unstoppable.
... and I'm more than happy to share with you EVERYTHING I know.
If You Know These Simple Secrets,
Making Money From Contractors
Is
Ridiculously

Easy.
I laugh at the 'methods' I see marketers doing these days.
I see them building lead gen sites, trying to rank and rent them out or struggle to sell off leads for unrealistic prices. Only to find out it's just a highway to failure.
... You might as well poke yourself in the eye with a hot iron!
Instead of these tired tactics that gurus keep selling you on, I'd like to show you some fresh, unique, proven, and working methods that will help grow your contractor client' business to heights they've only dreamed of.
... and I'm the only guy to learn it from because there's nothing like this out there anywhere else.
I've developed new methods, refined old methods, and borrowed existing ones to use for my own remodeling business as well as my contractor clients.
Simply put... I know what works!
Let me show you what I've got in store for you...
THE BOB ROSS
CONTRACTOR CASH COURSE
After years of saying "I'll put a course on contractor marketing out someday"... I finally have, and now it's available to you in one power-packed package where I hold nothing... and I mean NOTHING back.
I've broken everything down neatly into seven sections, each consisting of easy-to-follow visual lessons that are short in length and easy to consume.
You'll also get the audio mp3 downloads for each lesson so you can learn while you mow, drive, or even sleep.
Best of all, there's ZERO fluff, filler, or rambling. You won't even find many "umm's" or "you know's" like most video lessons have.
Here's a rundown of the large volume of content included:
You'll Have A Dizzying Array
Of Marketing Secrets Instantly Available
Consider it your on-demand resource that's there whenever you need to jumpstart, expand, or even explode their business.
You'll have everything at your fingertips, from how to target precisely the right contractors, what to sell them, and how to continue to making money over time with them (without basing it off leads!).
The beauty of this entire course is that you'll know how to grow their business on a consultative basis rather than just being a commodity to them.
Instead of feeling like a human marketing pinata... like most marketers end up when tackling this niche... I'll show you just how to become their personal marketing guru.
Some Highlights of the Course:
I've got a whole PDF document in itself on "roping them in", including a seriously powerful prospecting swipe you can shamelessly steal for yourself!
Who Exactly To Target and Why
I know exactly who's got money ready to spend with you and I'll share my process of discovering them so your prospecting is painless.
How To Make Money Without Having to Generate Leads
If your relationship is only built on leads, you're screwed! Learn how to make serious $$ without every having to deliver a lead.
How to Deliver Lots and Lots of Leads
If you want to deliver business to them, I'll share my personal collection of unique ways that will bring in as many leads as they can humanly handle.
How to Keep the Money Recurring
I don't want you to just make a few bucks and move on; learn how to keep them on the hook for good, where they gladly pay you repeatedly.
Say this one word wrong and you are SCREWED. Seriously, it's so toxic it'll get you booted from their memory instantly. And I guarantee you're probably saying it right now to them already.
Just Read This To Get An
Inkling Of What I Can Do For You...
I just went through the Bob Ross Contractor Cash course and first off I want to say WOW 34 videos?!

Even with this number of videos, it's easy to go back to certain areas for clarification without time consuming searches because they're broken down into several sections.

It's a very thorough and lengthy course, jam packed with specifics from beginning to end.

Sidenote: I hate those courses that include dozens of videos that are just explaining what will be coming up in the next video... the equivalent of "this page intentional left blank" in an ebook in my opinion.

This one is definitely "blank page" free :)

I've been working as an online and offline marketer for a few years and have bought a lot of products to help me hone my skills. Most were produced by some of the big name marketers that costs hundreds of dollars but none cover topics so clearly and thoroughly and yet in a fun and easy follow manner. Bob Ross's humor keeps the videos humming along at a brick pace.

I have to note that I almost didn't get this course because I did not want to work with contractors or within that industry. I have to laugh at how much that abandonment has cost me because after going through the course because
I now know what I was doing wrong;  I could have turned things around instantly by adjusting my targets and services.

With the Contractor Course I learned not only who to target but what makes them tick.

In hindsight it makes so much sense. And just in case you think you've heard it all before, I promise you, you have NEVER heard many of the tips and tricks in this course that are going to create massive value for our clients.

And in my view that's whats its all about, help business owners make more money while feeding your own family at the same time.It's obvious that this Bob Ross is one smart marketer. What's also evident is that he is one that believes in sharing and helping others succeed.The evidence of this is that the Contractor Cash course includes all the information needed to run this business and not "just enough" to keep his intended audience coming back to get the "missing pieces" - It's all here in the course.Folks, if you genuinely want to make money as an offline marketing consultant, you have the system here: the hungry market (and it's NOT who you think it is)... the products/ services that they LOVE to buy because it makes them money... and very clear instructions and resources that teach you how to get the job done.

What more can you ask for?

Thanks Bob Ross!
- Maddie Omato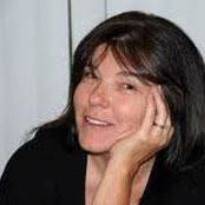 "I had an appointment with a contractor and i didn't have any idea of what is going on with this niche. Being my usual lazy self I sought out someone who had already found those answers and that man happened to be Bob Ross.

By utilizing his course I was able to  get straight down to the good part - making money!

A few days later I closed my first deal and feel like a success.

I'd like to thank Bob for offering his time and knowledge as plenty of other "Gurus" do not care if you succeed. He does. Enough said."

Odysseas Liolias, http://mysocialmarketingsite.com
- Odysseas Liolias
"A few days later I closed my first deal and feel like a success."
Income Disclaimer: Here at HighResponseMarketing.com we make every effort to ensure that we accurately represent these products and services and their potential for income. Earning and Income statements made by our company and its customers are estimates of what we think you can possibly earn. There is no guarantee that you will make these levels of income and you accept the risk that the earnings and income statements differ by individuals. As with any business, your results may vary, and will be based on your individual capacity, business experience, expertise, and level of desire. There are no guarantees concerning the level of success you may experience. The testimonials and examples used are exceptional results, which do not apply to the average purchaser, and are not intended to represent or guarantee that anyone will achieve the same or similar results. Each individual's success depends on his or her background, dedication, desire and motivation. There is no assurance that examples of past earnings can be duplicated in the future. We cannot guarantee your future results and/or success. There are some unknown risks in business and on the internet that we cannot foresee which can reduce results. We are not responsible for your actions.The use of our information, products and services should be based on your own due diligence and you agree that our company is not liable for any success or failure of your business that is directly or indirectly related to the purchase and use of our information, products and services.