Wait a Second!

Let Me Ask You Something ...
just how long do you plan on
being a one person show?
What About Eventually
Hiring Employees To Do All The Dirty Work?
As much as I enjoy talking with business owners, I don't have to be out making phone calls, sending emails, and visiting with them all day everyday.  It's also nice to prospect outside of our immediate area and generate business in other states.
And that's why I simply hire and train people "off the street" to do it all for me.
It's a fantastic feeling when you can go home and do something with your family while knowing others are hard at work making you money.
But it's not just about getting more 'free time'. Having people constantly setting and closing deals allows you to only have to deal with the stuff that others can't do ... like the strategic stuff. You figure out what you want to happen and then put your workers on it to 'make it happen'.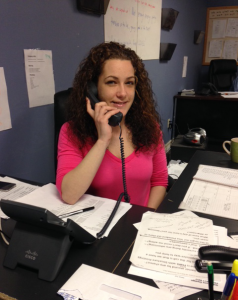 Our Employee Nikki generating leads for frank to close.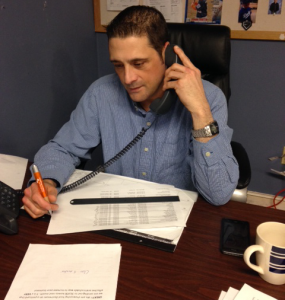 Our Sales Rep Frank Pitching and Closing Deals Generated By Our Lead Generators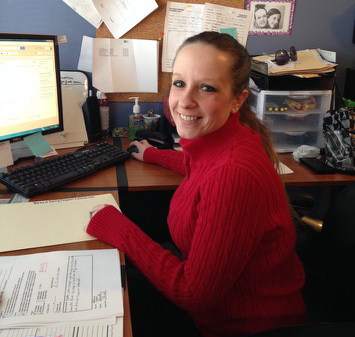 Office Administrator Becca Entering leads, sales, and keeping everyone organized.
And there's no reason you can't hire people either in the near future. Believe me, it's a VERY real option that can happen much sooner than you think.
If You'd Like To Turn Your Local Marketing
Hobby Into a Real Business, YOU NEED MY SECRETS!
Hiring employees is no joke. Do it right and you'll be able to scale EXTREMELY fast to the point where you can't even comprehend the amount of leads and deals you have coming in.
Do it wrong and you'll have pissed off employees who walk all over you, suck up all your money, and don't do anything productive.
So I'm offering you a very special ONE TIME discount on the very best of my tips, tricks, and secrets to getting yourself some workers and other "real business" secrets you'll need to survive:
How to pay people the absolute minimum while they work like dogs for you
How to create commission and bonus structures that make them happy but you even happier
How to find exactly the right people (and there's an endless supply of them)
How To Easily Get FREE or Extremely Low Cost Office Furniture
How to Easily Pay Your Employees Without Turning Yourself Into an Accountant
The EXACT Step-by-Step Procedure That My Employees Use To Generate Leads All Day
The One Type of Person You Absolutely Never Want to Hire (if you don't know this, you'll end up hiring them and they'll kill your business!)
Exactly The Right Equipment You'll Need For Your Office (at prices so cheap you'll wonder how it's even possible)