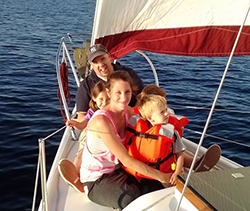 My name's Jake but most people call me by "Bob Ross".
When I'm not busy sailing or trying to play piano or chess I'm usually found creating high response marketing campaigns for local businesses.
Why Listen To Me?
Unlike most marketing guru trainers, I don't have fancy awards or certifications to show off but what I do have are  hundreds thousands of members and followers who have been making money religiously from my simple marketing methods since 2011.
I have an incredible passion for creating unique ways to help local businesses bring in more business without having to spend anything near what they're used to.
If you're a local business owner or marketer, you're going to wish you came across this site a long time ago, I promise.
Cheers to higher and higher response!